Higher Density Blog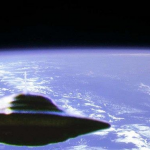 *
COBRA Update – Secret of Immortality
Thursday, August 20, 2015
*
Secret of Immortality
The secret of physical immortality is one of the deepest occult secrets of the Light forces that has never been revealed to anybody who has not reached a certain vibrational frequency, a certain inner purity and a certain degree of dedication to the Light.
I will now reveal to the surface population as much as it is wise to reveal.
Physical immortality is reached through a certain conversion process, which is done by the right combination of three factors:
1. Reversal of the entropy processes in mitochondria:
http://www.breatharian.com/ascension.html
2. Reversal of the entropy processes in the energy bodies. This can be achieved by sacred union between female and male polarity with inner and outer alchemy.
3. Regular intake of the elixir of life to support the process. Of the two versions available, the mineral version…
View original post 610 woorden meer